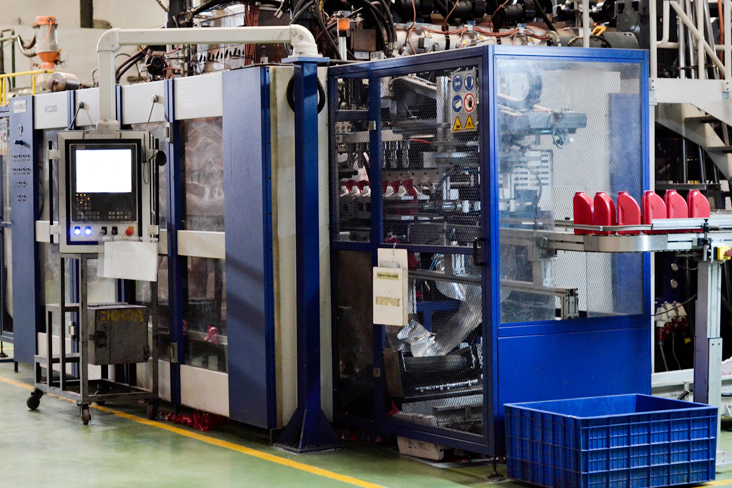 Triple Layer Extrusion Blow
The process and layers, as well as the size of the bottle, establish the type of container to be manufactured. Dinito offers the most appropriate technical solutions for all of these, especially for extrusion blow moulding (HDPE).
Multilayer blowing process uses more than two extruders to melt and plasticize the same or different plastics in different extruders. Followed by compounding, extruding and forming multi-layer concentric composite parison in the die. The basic process principle is the same as the single-layer blow moulding technique.
Dinito offers flexibility of triple layer blow extrusion which provide some advantages including :
Providing higher quality blow moulding products under the broader width and linear velocity.
Fill low-cost material, saving high-quality resin, recycling use of raw materials Thus save the material cost.
Improve production efficiency.
The products under this technology are consider more durable, more stable, and the quality is higher.