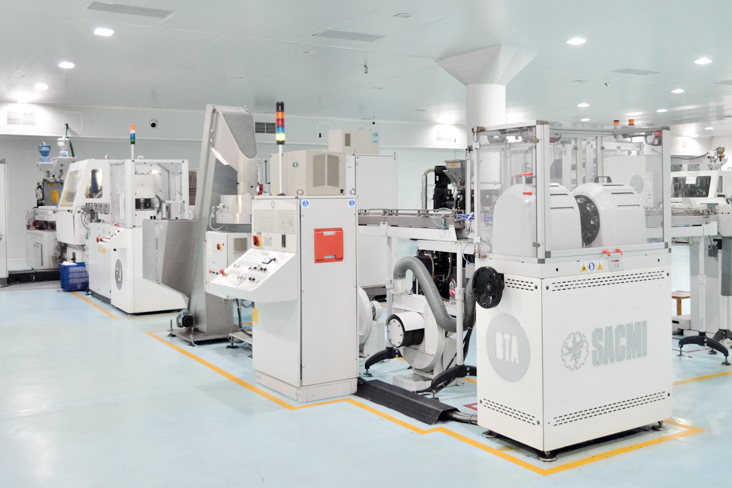 Compression Technology
As we are growing with more experience in closures industry, Dinito has been equipped with more advance technology. Compression molding is one of them, full molding and high-pressure process (similar to injection moulding).
Compression moulding is already a well-known technology worldwide. More than 45% of plastic beverage caps are produced through compression. It offers some advantages, including :
SHORTER CYCLE TIME and therefore higher productivity.
LESS ENERGY CONSUMPTION due to lower extrusion temperatures.
HIGH SPECIFIC DENSITY due to equal moulding pressure and lower temperatures.
CONSISTENCY has become a major issue in beverage bottling where cap-related plant stoppages can no longer be tolerated.
EASY AND FLEXIBLE MAINTENANCE due to independent molds. It is performed on spares stacks offline, thus avoiding machine downtime.
QUICK COLOR CHANGEOVERS can be completed quickly without having to clean a hot runner, which is absent in the compression process.